We have a staged return to our normal health monitoring services as we move through Alert Level 3 to Level 2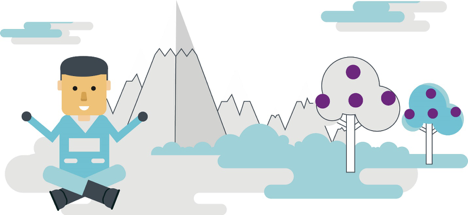 Level 3
Under Alert Level 3 the OH Well office is now re-opening and we are able to recommence some Occupational Health Services from the OH Well clinic. Limited onsite health services are available including our flu vaccination programme. We are operating a Flu voucher system for those that are unable to attend the onsite vaccinations. The vouchers can be redeemed at the OH Well clinic by appointment Monday – Friday (to ensure social distancing) or at participating Unichem and Lifecare pharmacies.

Level 2
From Level 2 we will be completing all our health monitoring services apart from spirometry testing, at the OH Well clinic and offsite. We have specific procedures to ensure both your employees and our staff's safety at this time.

Lung Function Testing

Due to Health & Safety concerns Occupational Health Providers have had to change how we complete lung function evaluations. Lung function testing normally includes a spirometry test. We have been notified by the Thoracic Society of Australia / New Zealand that spirometry tests should not be completed in the occupational setting at this time as it increases the risk of the spread of airborne droplets which increases the risk of spread of COVID-19 to our staff and your employees.

We will, however, continue to complete lung function evaluations at this time by completing all the other key components of this testing including:
 Respiratory exposure history
 Current respiratory exposure questionnaire
 Personal respiratory health questionnaire
 Respiratory symptoms and their possible relation to workplace exposures
 Education on the use and care of respiratory protection
 Inspection of personal protection


Fit Testing
Due to the COVID-19 pandemic – Alert Level 2-3, we are currently only able to complete qualitative respiratory fit testing for essential or high-risk workers. e.g. health care workers/worker exposed to silica or other respiratory risks. In these cases, we can provide this service at the OH Well clinic where added PPE and safe testing conditions can be guaranteed to protect both our staff and your employees.
Other Services relating to your business under Level 3 COVID-19 preparedness
OH Well is able to assist you with services that may benefit your business on the return to work under COVID-19 Level 3. These include:

Toolbox Hand Hygiene Talks

We often wrongly assume that everyone knows how to wash their hands properly. In this time of the COVID-19 pandemic, it is even more important that we and our employees wash and sanitize their hands effectively and in a way that limits any spread of viruses and other contaminants.
Under Alert Level 2, OH Well will be able to deliver short (20min) practical Toolbox talks to your staff. These toolbox talks can be delivered onsite to small groups of between 10 – 12 staff at a time and will reinforce to your staff the importance of good hand hygiene.
If you wish to enquire regarding this service please contact us at admin@ohwell.co.nz