In this update we'll cover Influenza Vaccination Season, Drug Testing in the Workplace and Employee Health Monitoring & Wellness.
2021 is upon us, and like many of our clients, it is looking like another year of being flexible in the way we deliver our services.
OH Well has developed excellent protocols to allow us to continue to deliver a safe occupational health and wellbeing service at each COVID Alert Level in line with the quality service we usually provide.
I believe we are unique because we have been providing a local specialist occupational health service to the Canterbury region for over fifteen years. We are small enough to form an individual personal relationship with our clients, yet large enough to manage the needs of our larger clients and those who have satellite groups located nationally. Our business mantra is that our clients and their employees are at the forefront of all we do, and we are continually looking at ways to improve our services to ensure we are meeting the needs of each individual company.
2021 Influenza Vaccination Season
OH Well will again be delivering influenza vaccinations in 2021. Each year between 10 & 20% of the New Zealand population will get the flu so it is essential that we are vaccinated to protect not just ourselves, but more importantly the vulnerable people in our whanau and community. This year there are three new strains included in the vaccine.
Our policy of sending two nurses to each site allows the delivery of our influenza vaccinations to be completed in a way that is less disruptive to our clients' business while ensuring the utmost safety of your employees.
The Ministry of Health has informed us that the influenza vaccination will be rolled out in a way that ensures those more at risk are vaccinated first. Health, or other eligible frontline workers vaccinated from the 21st of April. All other workplaces can be vaccinated after the 28th of April. We are now taking bookings, and as places book up quickly, we urge you to email jabyourcrew@ohwell.co.nz as soon as possible to book your place and to receive this year's pricing.
For more information please visit this page on our website or email jabyourcrew@ohwell.co.nz or ring us on 03 3772661.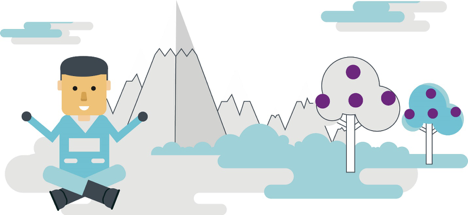 Drug Testing in the Workplace
OH Well is able to deliver the full range of drug & alcohol testing. There have been some important updates with the release of the AS/NZS 4760:2019 'Procedure for specimen collection and the detection and quantification of drugs in oral fluids' in the latter part of 2020.
This offers more testing method choices, but also raises limitations of both instant oral fluid and urine onsite instant testing that we urge our clients to consider when reviewing their policies. If you wish Ingrid to come out and discuss these with you, please contact her directly at ingrid@ohwell.co.nz or please read the following information outlining these limitations.
On-site screening drug screen versus Extended Laboratory Testing
On-site screen limited to:
Amphetamine type substances
– Amphetamine & methamphetamine (speed. "P")
Benzodiazepines
Cannabis metabolites – cannabis and hashish
Cocaine metabolites
Opiates (such as heroin and morphine)
And additional Oxycodone (Oral fluids only)
Drugs Extended Panel – Able to be tested by Canterbury Health laboratory:
New Psychoactive Substances & Other drugs of abuse:
Synthetic cannabinoids (kronic)
Synthetic cathinones (bathsalts)
NBOME derivatives
LSD
GHB & GBL
Kava
Other party pills or herbal highs (legal or illegal)
Other "mind-altering" substances can be added to the testing suite as they become available and are misused.
Synthetic opiates & other abused medications:
Methadone
Tramadol
Oxycodone
Fentanyl & derivatives
Ketamine
Zolpidem & Zopiclone
Other antidepressant & sedatives
Employee Health Monitoring & Wellness

OH Well strives to continually improve our occupational health and wellbeing services. We offer a full comprehensive range of employee health monitoring. Our experienced, qualified nurses have additional occupational health training and qualifications so that we can advise you of the appropriate health monitoring available, taking into consideration your individual exposure risks.
Completing targeted wellness testing and education is proven to improve employee wellbeing. Low mental health can have an impact on your employee's overall health.
To better facilitate a smooth and successful transition into your workplace OH Well are now able to add psychological health assessments to our pre-employments. We have also added education on managing low mental health into our current cardiovascular wellness testing booklet. Engagement through wellness testing can reduce absenteeism and increase productivity.
If you wish to learn more about this, please contact admin@ohwell.co.nz or click here.